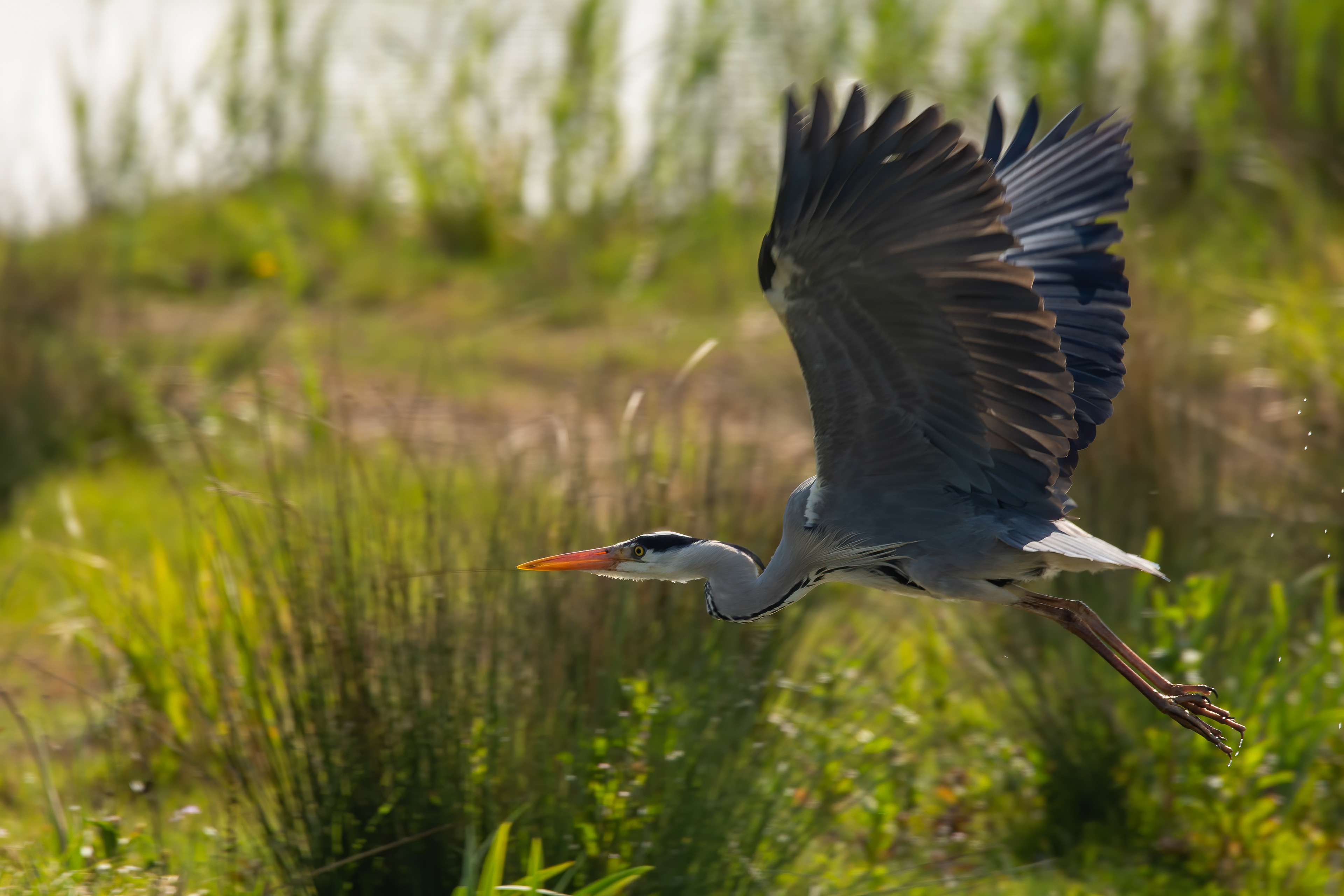 Nationaal Park De Biesbosch - April 27, 2020
A couple of weeks ago we saw the kingfisher, very briefly, not long enough to photograph or have a good look at him. We assumed he had a nest nearby, so today (it was kingsday in the Netherlands) we went back to take another look.
'Nationaal Park De Biesbosch' is a nature reserve where you can do lots of activities, such as hiking, going for a walk, cycling, canoeing, renting a boat, spotting birds and other animals like deer, hares and beavers. 
Sadly we didn't have the chance to meet Mr. (or Mrs.) kingfisher again, but on the other hand we did see lots other birds. Actually we were a bit too late to take good pictures. The best moments to take atmospheric photos are in the early morning, when the sun rises, at the and of the day, or when it's a bit cloudy. Today was a very hot day with zero clouds in the sky and we arrived at the park around 10 o'clock, after a two hour drive from home. So the sun had already risen, and shone brightly.
It's that time of the year again for birds to nest or raise their little ones. We saw baby geese (gosslings) and a little lapwing hidden in the long grass. The gosslings really copy the behaviour of their parents, so funny to see. And it seems they are very well-behaved; they follow their parents wherever they go and swim in a line between their parents. We only had a brief moment to see the little lapwing, because a couple moments later it was very well hidden in the grass. The only thing mom lapwing did was scream…
We saw various grey herons and one flew away just when I intended to photograph him: Lucky shot!
It isn't very hard to spot the sedge warbler, what a sound this little bird makes! At the moment we see this bird everywhere, we aren't complaining!
We saw a beautiful mute swan. We often see swans, but never really take the time to take a picture of this elegant bird. So today, we did. Hopefully you'll like it!
The last bird we often see but never really manage to take a good picture of is the great crested grebe. A beautiful bird that easily catches fish and can stay underwater for 30 seconds. As you can see, one has a pointy thing beneath his beak, which is his tongue, he probably has a cracked beak. The other has a nice haircut. 😊
It was a fun, hot day! We will return and hope to have more luck with the kingfisher!